Menu
Publications
Editor-in-Chief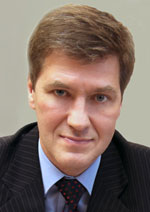 Nikiforov
Vladimir O.
D.Sc., Prof.
Partners
NEW APPROACHES TO EFFICIENCY OF MASSIVE ONLINE COURSE
L. S. Lysitsina, A. A. Pershin, V. L. Uskov
Read the full article

Abstract
This paper is focused on efficiency of e-learning, in general, and massive online course in programming and information technology, in particular. Several innovative approaches and scenarios have been proposed, developed, implemented and verified by the authors, including 1) a new approach to organize and use automatic immediate feedback that significantly helps a learner to verify developed code and increases an efficiency of learning, 2) a new approach to construct learning interfaces – it is based on "develop a code – get a result – validate a code" technique, 3) three scenarios of visualization and verification of developed code, 4) a new multi-stage approach to solve complex programming assignments, 5) a new implementation of "perfectionism" game mechanics in a massive online course. Overall, due to implementation of proposed and developed approaches, the efficiency of massive online course has been considerably increased, particularly 1) the additional 27.9 % of students were able to complete successfully "Web design and development using HTML5 and CSS3" massive online course at ITMO University, and 2) based on feedback from 5588 students a "perfectionism" game mechanics noticeably improves students' involvement into course activities and retention factor.
Keywords:
massive online course, efficiency of e-learning, immediate feedback, learning interfaces, scenario of code visualization and verification, game mechanics, perfectionism, synchronous learning
References
1. Васильев В.Н., Стафеев С.К., Лисицына Л.С., Ольшевская А.В. От традиционного дистанционного
обучения к массовым открытым онлайн-курсам // Научно-технический вестник информационных
технологий, механики и оптики. 2014. № 1 (89). С. 199–205.
2. Васильев В.Н., Лисицына Л.С. Основные направления развития информационно-образовательной
среды вуза в связи с переходом на ФГОС ВПО // Компьютерные инструменты в образовании.
2012. № 4. С. 62–68.
3. Васильев В.Н., Лисицына Л.С. Планирование и оценивание ожидаемых результатов освоения
компетенций ФГОС ВПО // Научно-технический вестник информационных технологий, механики
и оптики. 2013. № 2 (84). C. 142–148.
4. Lisitsyna L., Lyamin A. Approach to development of effective e-learning courses // Smart Digital Futures
2014. 2014. V. 262. Р. 732–738.
5. Boyle E.A., Connolly T.M., Hainey T. The role of psychology in understanding the impact of computer
games // Entertainment Computing. 2011. V. 2. N 2. P. 69–74.
6. Sim T., Gentile D.A., Bricolo F., Serpollini G., Gulamoydeen F. A conceptual review of research on the
pathological use of computers, video games, and the Internet // International Journal of Mental Health and
Addiction. 2012. V. 10. N 5. P. 748–769.
7. Messias, E., Castro J., Saini A., Usman M., Peeples D. Sadness, suicide, and their association with video
game and Internet overuse among teens: results from the youth risk behavior survey 2007 and 2009 //
Suicide and Threatening Behavior. 2011. V. 41. N 3. P. 307–315.
8. Лисицына Л.С. Першин А.А. К вопросу создания Fab lab для подготовки разработчиков
пользовательских веб-интерфейсов на основе HTML и CSS // Дистанционное и виртуальное
обучение. 2014. № 1 (79). С. 32–38.
9. Першин А.А. Средства обучения HTML-верстке, построенные на базе методики автоматической
оценки качества верстки // Материалы V Международной научно-практической конференции
«Информационная среда вуза XXI века». Петрозаводск, 2011. C. 221.
10. Лисицына Л.С. Першин А.А. Электронный курс для обучения технологиям разработки веб-
интерфейсов на основе HTML и CSS // Сб. материалов I международной научно-практической
конференции «Современные проблемы компьютерных наук». Пенза: ПГУ, 2013. С. 83–84.
11. Codecademy [Электронный ресурс]. Режим доступа: http://www.codecademy.com, свободный. Яз.
англ. (дата обращения 17.07.2014).
12. Code School [Электронный ресурс]. Режим доступа: http://www.codeschool.com, свободный. Яз.
англ. (дата обращения 17.07.2014).
13. Advance Your Career Through Project-Based Online Classes – Udacity [Электронный ресурс]. Режим
доступа: https://www.udacity.com, свободный. Яз. англ. (дата обращения 17.07.2014).
14. Code Avengers: Learn to Code Games, Apps and Websites [Электронный ресурс]. Режим доступа:
http://www.codeavengers.com, свободный. Яз. англ. (дата обращения 17.07.2014).
15. Learn Web Design, Web Development, and More [Электронный ресурс]. Режим доступа:
http://teamtreehouse.com, свободный. Яз. англ. (дата обращения 17.07.2014).