Menu
Publications
Editor-in-Chief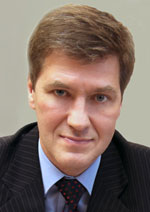 Nikiforov
Vladimir O.
D.Sc., Prof.
Partners
MULTISENSOR SYSTEM APPLICATION FOR PREPARATIONS BITTERNESS EVALUATION IN TRADITIONAL CHINESE MEDICINE
I. S. Yaroshenko, D. O. Kirsanov, A. V. Legin, W. Ping, D. Ha, W. Hao, W. . Haitong, Y. . He
Read the full article

Abstract
This paper deals with the study of preparations based on medicinal plants used in traditional Chinese medicine for treatment and prevention of a wide range of diseases. The purpose of this research was evaluation of the capabilities of a multisensor system for instrumental assessment of the samples bitterness. 33 samples of medicinal plants were evaluated by tasters according to bitterness intensity from 0 to 6. Methodology of the analysis was developed and repeated measurements of the samples were performed by multisensor system. Tasters' assessments were used as reference data while multisensor system calibrating. A regression model built according to these data displayed good correlation of the system response with bitterness perceived by people. The parameters of the regression model give the possibility for concluding that the multisensor system is capable to predict the bitterness of the medicinal plants preparations with average precision equal to ±1 of the reference bitterness scale. Relative error of bitterness determination is 14%, which is a good result for such type of measurements (typical error of the taster's assessment is, as a rule, in the range of 15-30 %).
Keywords: multisensor system, bitterness, correlation with human sensory perception, herbs