Menu
Publications
Editor-in-Chief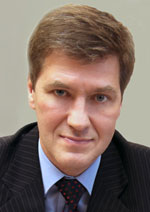 Nikiforov
Vladimir O.
D.Sc., Prof.
Partners
STRUCTURED RISK ESTIMATE METHOD DEVELOPMENT
L. . Osovetsky, A. . Pavlyutenkov, Y. . Torshenko, A. . Sidorov
Read the full article

Abstract
The article deals with risk estimate, not only as a management function, but as an institution protection in general and its abilities to function.
Keywords:
risk management, risk estimate, fuzzy logic
This work is licensed under a
Creative Commons Attribution-NonCommercial 4.0 International License