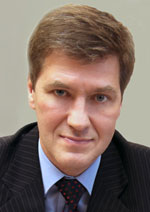 Nikiforov
Vladimir O.
D.Sc., Prof.

doi: 10.17586/2226-1494-2021-21-4-553-561
Akilan T., Raja L., Hariharan U.
Research on the effectiveness of noise reduction when encoding a lossless speech signal
Read the full article

';
Article in
русский
For citation:
Беззатеев С.В., Елина Т.Н., Мыльников В.А., Лившиц И.И. Методика оценки рисков информационных систем на основе анализа поведения пользователей и инцидентов информационной безопасности // Научно-технический вестник информационных технологий, механики и оптики. 2021. Т. 21, № 4. С. 553–561. doi: 10.17586/2226-1494-2021-21-4-553-561
Abstract
Solar cooling systems are the energy-saving technologies and are aimed at combating climate change. These systems are the most promising for thermal comfort and storage of agricultural and pharmaceutical products in regions with hot climate. A mathematical model developed describes processes of radiative and convective heat transfer in the collector of combined type with selective coating, providing both absorption of solar radiation heat by day and radiation of heat into outer space at night. The study of operation modes for the collector of the combined type was performed for the weather conditions of the Bamako city, the capital of the Republic of Mali, with a semi-desert climate and a large potential of solar radiation during the year. According to the results of modeling, the dependencies of temperature changes in the storage tanks of 100 liters' volume for heated and chilled water in the daytime and nighttime operating modes at different flow rates of the coolant were established. For example, it is shown that in a daytime operating mode the thermal efficiency of a 1.8 m2 collector is 73 % at a water flow rate of 0.02 kg/s and water temperature in the tank reaches 82 °C in six hours after sunrise. In night mode of operation at a water flow of 0.004 kg/s, the temperature drop overnight in the tank is 6° C for the estimated heat flux from the collector of 34 W/m2. Results of calculations according to the developed mathematical model are initial data for analyzing the possibility of using combined type collector as a part of helium-absorption refrigeration machine.
Keywords:
model, research, heat distribution, starch, pectin, mound of raw materials, controlled, effects.
Acknowledgements.
Исследование выполнено при финансовой поддержке Российского фонда фундаментальных исследований в рамках научного проекта (грант № 19-08-00865 А).
References
1.
Kreutz D., Ramos F.M.V., Verissimo P.E., Rothenberg C.E., Azodolmolky S., Uhlig S. Software-defined networking: A comprehensive survey. Proceedings of the IEEE, 2015, vol. 103, no. 1, pp. 14–76. doi: 10.1109/JPROC.2014.2371999
2.
Dhawan M., Poddar R., Mahajan K., Mann V. SPHINX: Detecting security attacks in software-defined networks. Proc. 2015 Network and Distributed System Security Symposium, 2015, pp. 8–11. doi: 10.14722/ndss.2015.23064
3.
Hong S., Xu L., Wang H., Gu G. Poisoning network visibility in software-defined networks: New attacks and countermeasures. Proc. 2015 Network and Distributed System Security Symposium, 2015. doi: 10.14722/ndss.2015.23283
4.
Feamster N., Rexford J., Zegura E. The Road to SDN: An intellectual history of programmable networks. Queue, 2013, vol. 11, no. 12, pp. 2560327. doi: 10.1145/2559899.2560327
5.
Nathan A.J. Scobell A. How China sees America: The Sum of Beijing's Fears. Foreign Affairs, 2012, vol. 91, no. 5, pp. 32–47.
6.
Droms R. RFC 2131 - Dynamic Host Configuration Protocol. 1997. Available at: https://tools.ietf.org/html/rfc2131 (accessed: 04.11.2020).
7.
Plummer D. An Ethernet Address Resolution Protocol: Or Converting Network Protocol Addresses to 48.bit Ethernet Address for Transmission on Ethernet Hardware. doi: 10.17487/RFC0826
8.
Nehra A., Tripathi M., Gaur M.S. FICUR: Employing SDN programmability to secure ARP. Proc. 7th IEEE Annual Computing and Communication Workshop and Conference. (CCWC), 2017, pp. 7868450. doi: 10.1109/CCWC.2017.7868450
9.
Alharbi T., Durando D., Pakzad F., Portmann M. Securing ARP in Software Defined Networks. Proc. 41st IEEE Conference on Local Computer Networks (LCN), 2016, pp. 523–526. doi: 10.1109/LCN.2016.83
10.
Jehan N. Haneef A.M. Scalable Ethernet Architecture using SDN by Suppressing broadcast traffic. Proc. 5th International Conference on Advances in Computing and Communications (ICACC), 2015, pp. 24–27. doi: 10.1109/ICACC.2015.66
11.
De Oliveira R., Shinoda A., Schweitzer C., Iope R., Prete L. L3-ARPSec – A Secure Openflow Network Controller Module to control and protect the Address Resolution Protocol. Proc. XXXIII Simpósio Brasileiro de Telecomunicações, 2015, pp. 1–4. doi: 10.14209/sbrt.2015.29
12.
Jero S., Koch W., Skowyra R., Okhravi H., Nita-Rotaru C., Bigelow D. Identifier binding attacks and defenses in software-defined networks. Proc. 26th USENIX Security Symposium, 2017, pp. 415–432.
13.
Balagopal D., Rani X.A.K. NetWatch: Empowering software-defined network switches for packet filtering. Proc. 1st International Conference on Applied and Theoretical Computing and Communication Technology (iCATccT), 2015, pp. 837–840. doi: 10.1109/ICATCCT.2015.7456999
14.
Cox J.H., Clark R.J., Owen H.L. Leveraging SDN for ARP security. Proc. IEEE SoutheastCon 2016, 2016, pp. 7506644. doi: 10.1109/SECON.2016.7506644
15.
Shah Z., Cosgrove S. Mitigating ARP Cache Poisoning attack in Software-Defined Networking (SDN): A survey. Electronics, 2019, vol. 8, no. 10, pp. 1095. doi: 10.3390/electronics8101095
16.
Bruschi D., Ornaghi A., Rosti E. S-ARP: A secure address resolution protocol. Proc. 19th Annual Computer Security Applications Conference (ACSAC), 2003, pp. 66–74. doi: 10.1109/CSAC.2003.1254311
17.
Hou X., Jiang Z., Tian X. The detection and prevention for ARP Spoofing based on Snort. Proc. 2010 International Conference on Computer Application and System Modeling (ICCASM), 2010, pp. V5137–V5139. doi: 10.1109/ICCASM.2010.5619113
18.
Ortega A.P., Marcos X.E., Chiang L.D., Abad C.L. Preventing ARP cache poisoning attacks: A proof of concept using OpenWrt. Proc. 6th IEEE/IFIP Latin American Network Operations and Management Symposium (LANOMS), 2009, pp. 5338799. doi: 10.1109/LANOMS.2009.5338799
This work is licensed under a
Creative Commons Attribution-NonCommercial 4.0 International License