Menu
Publications
Editor-in-Chief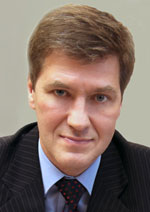 Nikiforov
Vladimir O.
D.Sc., Prof.
Partners
WE MUST DECIDE TO DO IT: THE SAGA OF ASTEROID 2004 MN4
O. A. Shramko
, Ермолаева С. А.
Read the full article

Abstract
Статья содержит исследование вероятности столкновения Земли с астероидом MN4. В статье производится прогнозирование возникновения подобной ситуации в ближайшем будущем, а также приведены пути решения данной проблемы.
This work is licensed under a
Creative Commons Attribution-NonCommercial 4.0 International License