Menu
Publications
Editor-in-Chief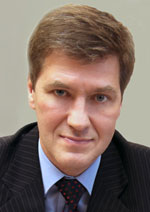 Nikiforov
Vladimir O.
D.Sc., Prof.
Partners
THE DEVICE FOR MEASUREMENTS OF HEAT FLUX FROM THE HEATING ELEMENT SURFACE
V. . Korablev, D. . Minkin, A. . Sokolov, A. . Sharkov
Read the full article

Abstract
The device construction for measurements of heat flux from the heating element surface is described. This device allows to measure heat fluxes from 5 W up to 100 W with uncertainty of 10 %.
Keywords:
heat flux, measuring system, calorimeter.
This work is licensed under a
Creative Commons Attribution-NonCommercial 4.0 International License