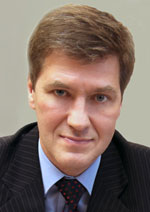 Nikiforov
Vladimir O.
D.Sc., Prof.
TESTS GENERATION FOR OLYMPIAD PROGRAMMING TASKS USING GENETIC ALGORITHMS
M. V. Buzdalov
Read the full article

';
Abstract
An automated method for tests generation against inefficient solutions for Olympiad programming tasks is
given. This method is based on genetic algorithms. Method application in generation of new tests for an Olympiad task from the Internet problem archive acm.timus.ru is described. None of submitted solutions
succeeded in passing the resulting test set.
Keywords:
genetic algorithms, programming Olympiads, Olympiad tasks, testing
This work is licensed under a
Creative Commons Attribution-NonCommercial 4.0 International License