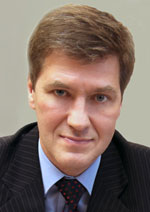 Nikiforov
Vladimir O.
D.Sc., Prof.
PROGRAM SYSTEM AND INFORMATION METADATA BANK OF TERTIARY PROTEIN STRUCTURES
T. A. Nikitin, Y. B. Porozov
Read the full article

';
Abstract
The article deals with the architecture of metadata storage model for check results of three-dimensional protein structures. Concept database model was built. The service and procedure of database update as well as data transformation algorithms for protein structures and their quality were presented. Most important information about entries and their submission forms to store, access, and delivery to users were highlighted. Software suite was developed for the implementation of functional tasks using Java programming language in the NetBeans v.7.0 environment and JQL to query and interact with the database JavaDB. The service was tested and results have shown system effectiveness while protein structures filtration.
Keywords:
program system, information bank, protein structure, PDB, structure quality, checking server, metadata
This work is licensed under a
Creative Commons Attribution-NonCommercial 4.0 International License