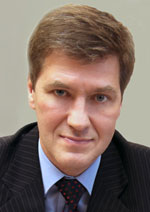 Nikiforov
Vladimir O.
D.Sc., Prof.
METHOD OF MAXIMAL INFORMATIVE ZONE FOR VIRTUAL REFERENCE STATION DEVELOPMENT IN KINEMATIC SYSTEMS OF GPS NETWORKS
R. A. Eminov, H. H. Asadov
Read the full article

';
Abstract
The existing actual material on experimental assessment of positioning error in VRS GPS networks is analyzed where the mobile receiver is provided with virtual reference station. The method of highly informative zone is suggested for removal of initial uncertainty in reference station selection with the aim to develop minimal GPS network consisting of three reference stations. Methodical recommendations and directions are given for the suggested method application.
Keywords:
GPS receiver, virtual reference station, kinematic schemes, positioning, geodesic network
This work is licensed under a
Creative Commons Attribution-NonCommercial 4.0 International License