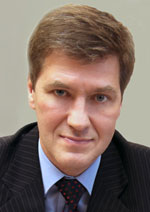 Nikiforov
Vladimir O.
D.Sc., Prof.
CO-OPERATIVE ONTOLOGY DEVELOPMENT APPROACH
A. V. Nevidimov, I. A. Bessmertny
Read the full article

';
Abstract
The paper deals with an approach to co-operative ontology development based on the ideology of version control systems with a central repository. Some problem solutions of ontology backward compatibility and resolution of conflicts between updates made by experts are proposed.
Keywords:
ontologies, co-operative development, version control systems
This work is licensed under a
Creative Commons Attribution-NonCommercial 4.0 International License