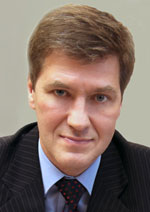 Nikiforov
Vladimir O.
D.Sc., Prof.
CONCEPT OF PROTECTION SYSTEM FOR CHILDREN'S SAFETY ACCESS TO INFORMATION IN EDUCATION INSTITUTES USING RFID-TECHNOLOGY
R. Zharinov, Y. Trifonova
Read the full article

';
Abstract
There are types of information, which dissemination are prohibited or restricted depending on the age group of children under the Russian law. The authors proposed concept of a system that makes it possible to ensure the safety use of information in the organization of multi-user access for different age categories of users by the existing infrastructure of person's identification. In particular, attention is given to the core modules: information filtering and users authorization. Filtering module provides the ability to detect and restrict access to illegal content on the basis of intelligent search of the root words and using white or black lists. Security policy for the text filtering using DLP-system database is developed. At the same time fundamental changes in the operation scheme of the system are related with a redirection mode of content filtering. Authorization occurs using the existing infrastructure of contactless smart cards enabled with radio frequency identification (for example, smart cards used for going by public transport). The purpose of system development is getting such parameters as implementation costs minimization and also no need in qualified personnel for its maintenance.
Keywords:
DLP-system, radio frequency identification (RFID), information security, information filtering
This work is licensed under a
Creative Commons Attribution-NonCommercial 4.0 International License