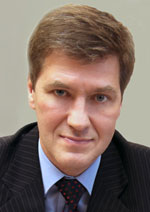 Nikiforov
Vladimir O.
D.Sc., Prof.
SOLVING MEMORY ACCESS LIMITATIONS WITH 64-BIT MICROSOFT TECHNOLOGY
M. Becker
Read the full article

';
Abstract
The paper analyzes the problems of 32-bit technology, which causes the transition to 64-bit technology,
describes the basic specifications of hardware platforms, based on 64-bit memory addressing and supported by
Microsoft software, provides an overview of specific aspects of the porting of information systems and business
processes to 64-bit technology, contains a list of key recommendations for the business information process
organizers and for software development, maintenance and administration specialists.
Keywords:
Microsoft, memory address, CPU architecture, x86, x64, IA64, 64-bit technology, software development, software support, software administration, server, workstations
This work is licensed under a
Creative Commons Attribution-NonCommercial 4.0 International License