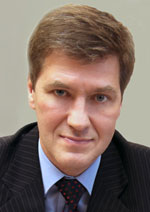 Nikiforov
Vladimir O.
D.Sc., Prof.
LASER CLEANING: ASPECTS OF INDUSTRIAL APPLICATION
V. P. Veiko, A. A. Kishalov, T. Mutin, Смирнов В.Н.
Read the full article

';
Abstract
The article deals with the main mechanisms of a metal surface laser cleaning. Experimental results of the metal surface cleaning with using of two laser types are given. The first laser works on 1,07 μm wavelength and has a 200 ns pulse duration and a 1 mJ pulse energy, the second laser works on 1.064 μm wavelength and has a 10 ns pulse duration, and 20 mJ pulse energy. Additionally, ranges of the laser cleaning application and its perspectives are given.
Keywords:
laser cleaning, fiber laser, YAG:Nd laser, Q-switched pulse.
This work is licensed under a
Creative Commons Attribution-NonCommercial 4.0 International License