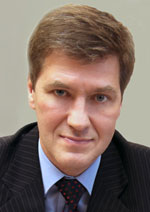 Nikiforov
Vladimir O.
D.Sc., Prof.
POLARIZED ATOMIC BEAM SOURCE FOR POLFUSION EXPERIMENT
S. N. Terekhin, A. A. Vasiliev, M. Mikirtychyants, P. A. Kravtsov, M. E. Vznuzdaev
Read the full article

';
Abstract
Laboratory forCryogenic and Superconducting of Petersburg Nuclear Physics Institute in collaboration with Saint Petersburg National Research University ITMO is creating a source of polarized atoms of hydrogen and deuterium for the international experiment to study nuclear fusion reaction of polarized deuterons (PolFusion). The experiment is taking place inRussia. Specialexperimental system will be done in frame of the project at Petersburg Nuclear Physics Institute. This article describes thebasic design principles of one set module - a source of polarized deuterium atoms. Radiofrequency dissociator and beam parameters control system are described in details.
Keywords:
polarization, reaction cross section, nuclear fusion, dissociation.
This work is licensed under a
Creative Commons Attribution-NonCommercial 4.0 International License