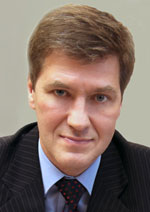 Nikiforov
Vladimir O.
D.Sc., Prof.
4 "RE-'S " OF CHANGING BUSINESS: REFORMING, REORGANIZATION, RESTRUCTURING, REENGINEERING
A. Varzunov, O. A. Tsukanova
Read the full article

';
Abstract
Effectiveness increase of an enterprise depends on such essential factors as activization of its own potential, radical change of the strategy and establishment of the new effective management system, in other words, its reformation. Among the basic reformation forms they mark the following: reorganization, restructuring and reengineering. Analysis of scientific and journalistic economic literature shows the frequent unsteady use of the above mentioned terms. Many experts do not differ some basic economic terms and often use them as synonyms, which is obviously unacceptable. The authors, having generalized the variety of theories and conceptions and classified practical skills, try to form an adequate classification, to differ basic terms and define them.
Keywords:
reforming, reorganization, restructuring, reengineering, change management
This work is licensed under a
Creative Commons Attribution-NonCommercial 4.0 International License