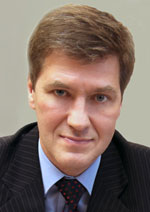 Nikiforov
Vladimir O.
D.Sc., Prof.
Al-Khatib Mussa
Work place: ITMO University, Saint Petersburg, 197101, Russian Federation; University of Almuthanna, Almuthanna, 66001, Republic of Iraq
Post: student; laboratory assistant
E-mail: muosa_m_85@yahoo.com

Sibirtsev V. S., Krasnikova L. V., , Stroev S. A., Naumov I. A., Olekhnovich R. O., Tereschenko V. F., Shabanova E. M., Al-Khatib M.
NEW BIOTESTING METHOD WITH THE APPLICATION OF MODERN IMPEDANCE TECHNOLOGIES
The article was published in issue 2, volume 15, 2015