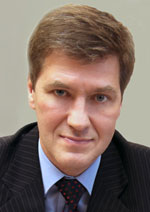 Nikiforov
Vladimir O.
D.Sc., Prof.
Salikhov Khafiz M.
Work place: Institute for Advanced Studies Academy of Sciences of Tatarstan, Kazan, 420111, Russian Federation
Post: Chief researcher
Degree: D.Sc.
E-mail: hafizms@mail.ru

Zhumashev N. K., Munbaev K. D., Bazhenov N. L., Stoyanov N. D., Kizhaev S. S., Gurina T. I., Astakhova A. P., Tchernyaev A. V., Molchanov S. S., Lipsanen H. K., Salikhov K. M., Bougrov V. E.
SPECTRAL CHARACTERISTICS OF MID-INFRARED LIGHT-EMITTING DIODES BASED ON InAs (Sb,P)
The article was published in issue 1, volume 16, 2016