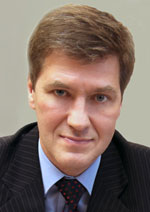 Nikiforov
Vladimir O.
D.Sc., Prof.
Kondratieva Ekaterina A.
Work place: Polenov Neurosurgical Institute (Branch of Almazov National Medical Research Centre), Saint Petersburg, 191014, Russian Federation; Military Medical Academy named after S.M. Kirov, Saint Petersburg, 194044, Russian Federation; Federal Research and Clinical Center of Intensive Care Medicine and Rehabilitology, Moscow, 107031, Russian Federation, sc 57191545581, https://orcid.org/0000-0003-4715-7585, eak2003@mail.ru
Post: Head of MCS Study Group;Senior Lecturer; Senior Researcher
Degree: D. Sc. (Medicine)
E-mail: eak2003@mail.ru
Scopus ID: 57191545581
ORCID: 0000-0003-4715-7585

Vostrikova S. A., Pogorelova K. O., Shiryaev D. S., Tkacheva E. V., Belyakov N. A., Kovach Y. N., Andreev Y. S., Smirnova I. G., Kondratieva E. A.
Visual display system of changes in physiological states for patients with chronic disorders and data transmission via optical wireless communication.
The article was published in issue 5, volume 22, 2022