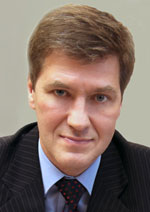 Nikiforov
Vladimir O.
D.Sc., Prof.
Kovach Yakov N.
Work place: ITMO University, Saint Petersburg, 197101, Russian Federation
Post: Engineer
E-mail: j-n-kovach@itmo.ru
ORCID: 0000-0003-4858-4968

Vostrikova S. A., Pogorelova K. O., Shiryaev D. S., Tkacheva E. V., Belyakov N. A., Kovach Y. N., Andreev Y. S., Smirnova I. G., Kondratieva E. A.
Visual display system of changes in physiological states for patients with chronic disorders and data transmission via optical wireless communication.
The article was published in issue 5, volume 22, 2022