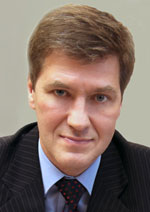 Nikiforov
Vladimir O.
D.Sc., Prof.
Ivanov Ilya Yu
Work place: B. P. Konstantinov Petersburg Nuclear Physics Institute RAS; Department of Instruments and Methods of Polarization Measurements of St. Petersburg State University of Information Technologies, Mechanics and Optics
Post: Senior Laboratory Assistant
E-mail: ivannov_ilya@mail.ru

Ivanov I. Y., Vasiliev A. A., Vznuzdaev M. E., Vorobyov S., Getalov A., Kotov S., Kravtsov P. A., Nadtochy A. V., Trofimov V. A.
MEASUREMENT OF STEEL MAGNETIC SUSCEPTIBILITY UNDER CRYOGENIC CONDITIONS
The article was published in issue 3, volume 12, 2012