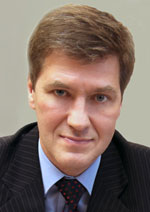 Nikiforov
Vladimir O.
D.Sc., Prof.
OBJECT STRUCTURE OF FILES
All objects to be layout (including formulas, tables and figures) should be submitted in addition as separate files and can be edited right up to the terminal elements.
Figures, included into dummy layout of the paper, should be scaled as a single object (an option "Grouping" should be used).
Automatic arrangement of references and automatic numbering of formulas is not allowed.