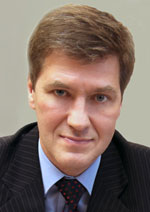 Nikiforov
Vladimir O.
D.Sc., Prof.
PRESENTATION REQUIREMENTS FOR BRIEF PAPERS
Presentation requirements for brief papers are the same as for full-text ones with the following changes:
Length is up to 1-3 pages. Font is 12 pt.
Abstract length is 50-80 words.
The text should be based on the same principles as the full-text paper (formulation of the issue, problem statement, content part - obtained results, conclusion - the main results) but no subject headings are necessary. The words "Introduction", "Conclusion", and section titles are not written.
The list of literature contains recommended amount not less than 8 items.
The usage of formulas and one or two figures is allowed.