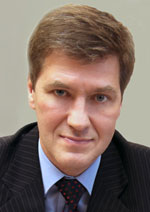 Nikiforov
Vladimir O.
D.Sc., Prof.
Tatiana M. Tatarnikova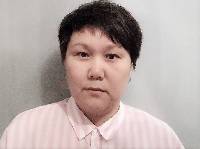 Work place
1Russian State Hydrometeorological University
2Saint Petersburg Electrotechnical University "LETI"
Post
1DepartmentChairof Information Technology and Security Systems
2Professor
Degree
Dr. Sc. Tech
Academic Title
Associate professor
E-mail
tm-tatarn@yandex.ru
Research Interests
modeling of information and communication systems, information security of information and communication systems
Journal papers
The author of more than 200 publications, including 5 monographs, 14 study guides
h-index (Scopus) = 2
https://www.scopus.com/authid/detail.uri?authorId=36715607400
Journal papers
Tatarnikova T.M., Dziubenko I.N.Wireless sensor network clustering model. Wave Electronics and its Application in Information and Telecommunication Systems, WECONF 2018 2018. С. 8604452.
Tatarnikova T., Kutuzov O. Model of a self-similar traffic generator and evaluation of buffer storage for classical and fractal queuing systems. Moscow Workshop on Electronic and Networking Technologies, MWENT 2018 - Proceedings 1. 2018. С. 1-3.
Tatarnikova T.M. Analysis of queues and performance of infocommunication network nodes when serving self-similar traffic. Telecommunications and Radio Engineering. 2019. No. 3. pp. 6-11.
Tatarnikova T.M. Limitations of information leakage through the non-obvious features of the Android 5 smartphone. Informatsionno-upravliaiushchie sistemy. Information and Control Systems, 2019, no. 5, pp. 24–29 (In Russian). doi:10.31799/16848853-2019-5-24-29.
Tatarnikova T.M., Poymanova E.D. Model of multi-level data storage system. Scientific and Technical Journal of Information Technologies, Mechanics and Optics, 2019, vol. 19, no. 2, pp. 271–279 (in Russian). doi: 10.17586/2226-1494-2019-19-2-271-279