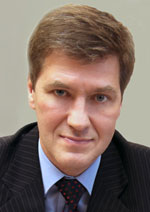 Nikiforov
Vladimir O.
D.Sc., Prof.
TITLE MISSION
The journal publishes papers on topics covering a range of issues related to the development and application of information and optical systems and technologies:
system analysis, management and information processing
theoretical foundations of computer science and information security
computers, computer networks, mathematical support and software of computers, and computer-aided technologies
mathematical simulation, numerical methods and program complexes
optical and laser systems, photonics, quantum systems and technologies
new optical and "smart" materials, nanostructures
element base of information and optical systems
Editorial staff interprets the title mission in giving an opportunity for professional scientists, working in various fields of information, information-optical systems and technologies, to exchange ideas and share their research results posessing potential practical relevance and application.