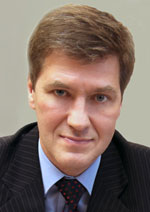 Nikiforov
Vladimir O.
D.Sc., Prof.
BASIC REQUIREMENTS FOR THE CONTENT OF PAPERS
The papers are accepted and published both in Russian and English languages (in the language of the submitted manuscript).
The authors' materials submitted for publication should meet the following requirements:
topicality of the research area
research scientific novelty
originality of the research issues and applied research methods
high scientific and practical relevance of the obtained results
Editorial board members are guided by the principles of publication ethics in their current activities. Editorial board members determine independently the manner, publishing submission and acceptance dates for papers on the basis of their scientific importance, originality and clarity, theirrelevance to the remit of thecurrent journal issue and preliminary quality of manuscripts.
The papers of any author can be accepted for publication, regardless of his place of residence, nationality and the availability of scientific degree, not containing previously published materials and not intended for simultaneous publication elsewhere.
Acceptance of the papers for publication in the journal is performed continuously. All submitted materials should be designed in accordance with the Requirements for Manuscripts.
Scientific reviews, full-text and brief papers are being published.