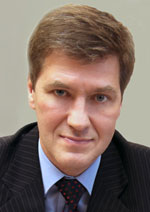 Nikiforov
Vladimir O.
D.Sc., Prof.
A MACHINE LEARINIGN METHOD FOR COMPLX SYSTEMS WITH A LOT OF INPUT DATA AND OUTPUT ACTIONS
A. Krass
Read the full article

Abstract
A machine learning method for complex systems with many input variables and many output actions is described in this paper. This method allows taking into consideration behaviour restrictions. It greatly reduces size of a search space. This method also allows splitting system into subsystems on the base of subproblems. Solutions for subproblems can be united with rather complex conditions on transitions between them.
Keywords:
finite state machine, documents circulation
This work is licensed under a
Creative Commons Attribution-NonCommercial 4.0 International License