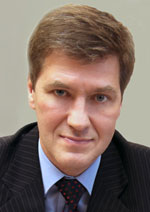 Nikiforov
Vladimir O.
D.Sc., Prof.
SYSTEM INTEGRATION IN MODELING AND MANUFACTURING OF PRODUCTS IN THE EXTENDED ENTERPRISE ENVIRONMENT
A. A. Gribovsky
Read the full article

Abstract
The article is devoted to interaction features within the extended enterprise throughout the product lifecycle.
Correct way of data transmission between participants in the extended enterprise is described.
Keywords:
extended enterprise, interfaces of three-dimensional models, data transmission formats
This work is licensed under a
Creative Commons Attribution-NonCommercial 4.0 International License