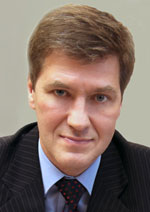 Nikiforov
Vladimir O.
D.Sc., Prof.
MITIGATION OF RISKS FOR SOFTWARE TO FAIL AFTER UPDATES OR FUNCTIONALITY CHANGES
S. A. Arustamov, M. G. Genin
Read the full article

';
Abstract
The article deals with software update strategy based on the so-called elementary updates. Comparative analysis of software update process based on elementary update approach and the update process without elementary update approach is given. Validity of such software update approach based on elementary updates is proved to mitigate the risk of information system failure after updating. An example is provided to illustrate better efficiency of elementary update approach.
Keywords:
information systems, update, update management, update strategy, elementary update, probability of success, risk of failure
This work is licensed under a
Creative Commons Attribution-NonCommercial 4.0 International License