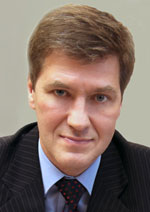 Nikiforov
Vladimir O.
D.Sc., Prof.

DOI: 10.17586/2226-1494-2020-20-3-461-464
Kukharev G.A., Kaziyeva N.
QR CODES WITH ANIMATION FOR DIGITAL PASSES
Read the full article

';
Article in
Russian
For citation:
Kukharev G.A., Kaziyeva N. QR codes with animation for digital passes. Scientific and Technical Journal of Information Technologies, Mechanics and Optics, 2020, vol. 20, no. 3, pp. 461–464 (in Russian). doi: 10.17586/2226-1494-2020-20-3-461-464
Abstract
Subject of Research. The paper reveals the possibility of using animated biometric QR code for simplification of people monitoring and identifying in service, identification badges and passes. Method. The methods are based on image processing and barcoding procedures applying QR codes. Main Results. The color animated biometric QR code is attached to the original 16-digit code. While opening the QR code, all information embedded in it is automatically displayed and can be viewed visually. The color code contains a splash screen with an alphanumeric 16-digit code, a color photo and the necessary information about the bearer. Practical Relevance. The animated biometric QR code can be implemented on the basis of electronic badges, as well as placed on a smartphone and used for identifying people. That sort of QR code uses minimum personal information content and can be applied autonomously without connecting to a computer network.
Keywords:
digital pass, electronic pass, color BIO QR code with animation, electronic badges, binary QR codes
References
This work is licensed under a
Creative Commons Attribution-NonCommercial 4.0 International License