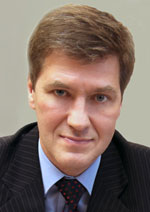 Nikiforov
Vladimir O.
D.Sc., Prof.
MULTIDIMENTIONAL MODEL OF DISCRETIONARY ACCESS TO THE OBJECTS IN VERSION CONTROL SYSTEM
A. I. Spivak, A. Razumovskiy, I. A. Zikratov
Read the full article

';
Abstract
A new model of discretionary access control for file version control systems is suggested. Three-dimensional access control model based on Harrison-Ruzzo-Ullman discretionary model is considered. For management and control tasks solution the base operations of Harrison-Ruzzo-Ullman model are supplemented with new operations taking into account the persons access to object versions.
Keywords:
model, security, discretionary access control, versions control
This work is licensed under a
Creative Commons Attribution-NonCommercial 4.0 International License