Menu
Publications
Editor-in-Chief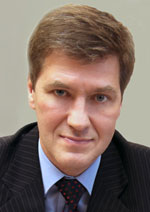 Nikiforov
Vladimir O.
D.Sc., Prof.
Partners
PROJECT MANAGEMENT MODEL FOR UNIVERSITY MAIN COMPETENCE-ORIENTED EDUCATIONAL PROGRAMS
A. A. Pershin
Read the full article

Abstract
Project management model for university main competence-oriented educational programs is suggested; its
principle parts are considered. The structure of main competence-oriented educational program is described and
the structure of graduation student competence model as well. Step-by-step approach for creation of graduation
student competence model is shown.
Keywords:
management model, main educational program, graduation student competence model
This work is licensed under a
Creative Commons Attribution-NonCommercial 4.0 International License