Menu
Publications
Editor-in-Chief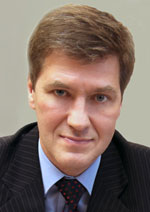 Nikiforov
Vladimir O.
D.Sc., Prof.
Partners
Comparison of Hi-End PC PDAs
Михайленко В. П.
Read the full article

Abstract
Карманные персональные компьютеры (КПК, наладонник, палмтоп) – это компьютеры, помещающиеся на ладони или в кармане. Они были изобретены первоначально как персональные органайзеры, но со временем стали более универсальными. КПК можно использовать как блокнот, органайзер, игровая приставка. На нем можно читать книги, выходить в Интернет и слушать музыку. Одним словом, КПК – это то, что нужно пользователю, когда доступ к настольному компьютеру невозможен.
This work is licensed under a
Creative Commons Attribution-NonCommercial 4.0 International License