Menu
Publications
Editor-in-Chief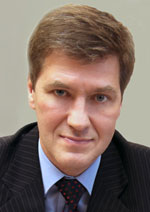 Nikiforov
Vladimir O.
D.Sc., Prof.
Partners
PHP: the best web-programming language
Сорин Д. Б.
Read the full article

Abstract
PHP является лучшим языком для веб-программирования в мире. С его помощью можно создавать как большие корпоративные сайты, так и, например, маленькие скрипты для администрирования вашей операционной системы. Нижеизложенный доклад раскрывает преимущества и недостатки этого языка.
This work is licensed under a
Creative Commons Attribution-NonCommercial 4.0 International License