Menu
Publications
Editor-in-Chief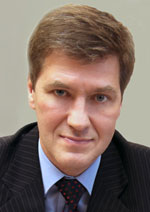 Nikiforov
Vladimir O.
D.Sc., Prof.
Partners
Practical usage of artificial neural networks for the tasks of classification and image compression
Стремоухов В. Д.
Read the full article

Abstract
Тема статьи – практическое применение нейронных сетей для решения задач классификации и про-граммного сжатия изображений. В статье рассмотрены базовые аспекты функционирования нейросетей, различные виды сетевых топологий и методов обучения нейросетей, особенности построения нейронных сетей для рассмотренных практических задач.
This work is licensed under a
Creative Commons Attribution-NonCommercial 4.0 International License