Menu
Publications
Editor-in-Chief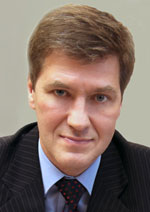 Nikiforov
Vladimir O.
D.Sc., Prof.
Partners
REMOTE LASER IDENTIFICATION OF THE BUILDING MATERIAL TYPE
M. . Belyaeva, V. A. Trofimov
Read the full article

Abstract
Features of the fiber-optic method for remote identification of material type with a fiber ytterbium laser are
described; the feasibility is shown to determine the basic building materials type by the spectrograms of plasma
torch originating at affecting of laser radiation on the surface of the test materials; the ability of the identification
process automation is analyzed.
Keywords:
building material, emission spectral analysis, plasma torch, identification, automation
This work is licensed under a
Creative Commons Attribution-NonCommercial 4.0 International License