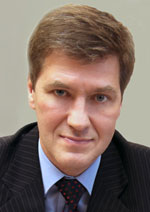 Nikiforov
Vladimir O.
D.Sc., Prof.
METHODS OF DIGITAL IMAGES MARKING IN THE FREQUENCY DOMAIN
J. Wang, A. J. Tropchenko
Read the full article

';
Abstract
The article deals with methods of images marking with digital watermarks, for example, for authentication of
multimedia products. For combination of the implemented image compression algorithms based on wavelet
transform with copyright protection algorithms, Xie Liehua method of wavelet marking is the most suitable. Just in that very method the digital signature is placed in the receptive significant portion of the transformed image, which is preserved the most completely by the compression algorithms.
Keywords:
digital watermark, marking, wavelet, robustness
This work is licensed under a
Creative Commons Attribution-NonCommercial 4.0 International License