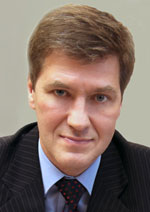 Nikiforov
Vladimir O.
D.Sc., Prof.
ANAPHORIC RELATIONS IDENTIFICATION BY AUTOMATIC TEXT ANALYSIS
K. K. Boyarsky, E. A. Kanevskiy, A. Stepukova
Read the full article

';
Abstract
The article deals with rules working principles for the automatic identification of pronouns antecedents for SemSin semantic-syntactic analyzer. It is shown that by the proper use of morphological, syntactic and semantic information obtained from the parse tree, it is possible to disclosure an anaphoric relations not only within the same sentence, but within a paragraph. Examples of semantic classifier use for the correct determination of the antecedent are given.
Keywords:
text analysis, anaphora, co-reference, semantics
This work is licensed under a
Creative Commons Attribution-NonCommercial 4.0 International License