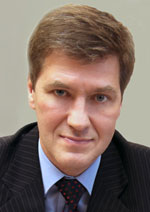 Nikiforov
Vladimir O.
D.Sc., Prof.
ON PROJECTILE AERODYNAMICS FOR A SLING
Y. Ganziy, N. Mityukov
Read the full article

';
Abstract
The article deals with flow simulation of a projectile for a sling in ANSYS CFX, aerodynamic parameters of the rotating projectile are determined in the speed range of 0-50 m/s and the angular velocity of 0-15 1/s. It is shown that the structure of the medieval slings was to ensure minimal projectile twisting, and the speed range probably did not exceed 40-50 m/s.
Keywords:
mathematical modeling, drag, side force, reconstruction, sling, projectile
This work is licensed under a
Creative Commons Attribution-NonCommercial 4.0 International License