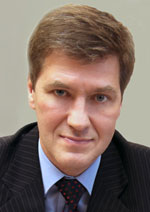 Nikiforov
Vladimir O.
D.Sc., Prof.
Lipsanen Harri K.
Work place: Aalto University, 02150, Aalto, Finland
Post: Professor-researcher
Degree: PhD, Professor
E-mail: harri.lipsanen@aalto.fi

Zhumashev N. K., Munbaev K. D., Bazhenov N. L., Stoyanov N. D., Kizhaev S. S., Gurina T. I., Astakhova A. P., Tchernyaev A. V., Molchanov S. S., Lipsanen H. K., Salikhov K. M., Bougrov V. E.
SPECTRAL CHARACTERISTICS OF MID-INFRARED LIGHT-EMITTING DIODES BASED ON InAs (Sb,P)
The article was published in issue 1, volume 16, 2016
Mynbaeva M. G., Kirilenko D. A., Sitnikova A. A., Kremleva A. V., Nikolaev V. I., Munbaev K. D., Odnoblyudov M. A., Lipsanen H. K., Bougrov V. E., Romanov A. E.
SYNTHESIS OF THICK GALLIUM NITRIDE LAYERS BY METHOD OF MULTI-STAGE GROWTH ON SUBSTRATES WITH COLUMN STRUCTURE
The article was published in issue 6, volume 16, 2016