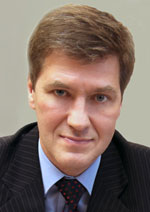 Nikiforov
Vladimir O.
D.Sc., Prof.
Kamynin Vladimir A.
Work place: Prokhorov General Physics Institute of the Russian Academy of Sciences, Moscow, 119991, Russian Federation; Russian Quantum Center, Moscow, 121205, Russian Federation
Post: Senior Researcher, Scientific Researcher
Degree: PhD
E-mail: kamyninva@gmail.com
Scopus ID: 39861596200,
ORCID: 0000-0002-4265-3478

Ruzhitskaya D. D., Zhluktova I. V., Petrov M. A., Zaitsev K. A., Acheva P. P., Zunikov N. A., Shilko A. V., Aktas D., Friederike J., Trefilov D. O., Ponosova A. A., Kamynin V. A., Makarov V. V.
Vulnerabilities in the quantum key distribution system induced under a pulsed laser attack
The article was published in issue 6, volume 21, 2021