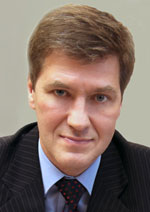 Nikiforov
Vladimir O.
D.Sc., Prof.
Konradi Alexandra O.
Work place: Almazov National Medical Research Centre, Saint Petersburg, 197341, Russian Federation
Post: Head of Department
Degree: D.Sc., Professor, Academician of the RAS
E-mail: ahleague@mail.ru
Scopus ID: 7004144504
ORCID: 0000-0001-8169-7812

Korsakov I. N., Karonova T. L., Konradi A. O., Rubin A. D., Kurapeev D. I., Chernikova A. T., Mikhaylova A. A., Shlyakhto E. V.
Korsakov I.N., and others
Prediction of fatal outcome in patients with confirm COVID-19
The article was published in issue 5, volume 22, 2022