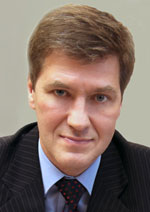 Nikiforov
Vladimir O.
D.Sc., Prof.
Prosanov Igor Y
Work place: Institute of Solid State Chemistry and Mechanochemistry SB RAS
Post: senior staff scientist
Degree: D.Sc.
E-mail: prosanov@mail.ru

Smolyanskaya O. A., Kapralova A. V., Balbekin N. S., Romanov I. R., Prozheev I. V., Strepitov E. A., Prosanov I. Y., Ezerskaya A. A., Tsurkan M. V.
AMINO ACIDS IDENTIFICATION IN THE HUMAN SKIN BY SPECTRA APPLICATION OF 0,05-1,2 THZ RANGE
The article was published in issue 2, volume 13, 2013