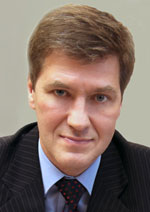 Nikiforov
Vladimir O.
D.Sc., Prof.
Nikolai S. Karmanovsky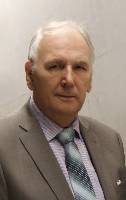 Nikolay S. Karmanovskiy
Work place
Post
Associate professor
Degree
Academic Title
Associate professor

E-mail
Phone
Research Interests
Microelectronics, Optoelectronics, Computer Science
Journal papers
1.Karmanovskiy N., Mouromtsev D., Navrotskiy M., Pavlov D., Radchenko I. A Case Study of Open Science Concept: Linked Open Data in University.
DTGS 2016. Communications in Computer and Information Science
, 2016, vol 674, pp 400-403. doi:
10.1007/978-3-319-49700-6_39
2.Bogatyrev V.A., Karmanovskiy N.S., Poptcova N.A., Parshutin S.A., Voroninа D.A., Bogatyrev S.V. Simulation model for design support of infocomm redundant systems.
Scientific and Technical Journal of Information Technologies, Mechanics and Optics
, 2016, vol. 16, no. 5, pp. 831–838. doi:
10.17586/2226-1494-2016-16-5-831-838
and Optics,2011, vol.11, no.4, pp.125-130

vol.10, no.3, pp.86-91