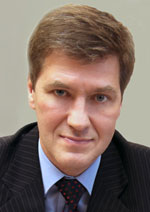 Nikiforov
Vladimir O.
D.Sc., Prof.
POWER AUDIT OF COTTAGES AND OTHER LOW BUILDING OBJECTS BY THERMAL IMAGING CONTROL METHOD AND CONTACT MEASUREMENTS OF THERMAL STREAMS
A. Kyamyarya, N. Serebryannikova, A. Zalesskaya
Read the full article

Abstract
Recently the country house building has wide distribution because of the city infrastructure expansion and growth of country real estate building. Questions of energy saving and audit of a private sector of low building in the conditions of constant rising of prices for energy carriers are the most important questions. Modern methods of building structures research concerning conformity of their thermal physical properties to normative values are considered in this article. Heat-shielding properties estimation method of low building walling on the basis of thermal imaging inspections as express method for revealing the latent defects of a thermal protection is offered.
Keywords:
walling, power inputs, energy-saving, thermal imaging inspection, thermogram, thermal protection, heat engineering indicators
This work is licensed under a
Creative Commons Attribution-NonCommercial 4.0 International License