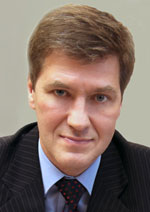 Nikiforov
Vladimir O.
D.Sc., Prof.
MATHEMATICAL DESCRIPTION OF OPTICAL SYSTEM FOR RECTANGULAR LIGHT SPOT CREATING IN OBLIQUE BEAM
A. Trofimuk
Read the full article

Abstract
Mathematical description is suggested and optical system is designed creating rectangular light spot in wide oblique beam without tilt of light source and optical system. This description is applicable for using in automated design process and makes it possible to get satisfied illuminance uniformity in light spot.
Keywords:
LED, Bezier curve, rectangular light spot, non-imaging optics, street lights
This work is licensed under a
Creative Commons Attribution-NonCommercial 4.0 International License