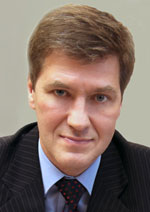 Nikiforov
Vladimir O.
D.Sc., Prof.
EARLY CARIES DIAGNOSIS OF TEETH HARD TISSUES BY TERAHERTZ RANGE LASER RADIATION
A. A. Ezerskaya, I. R. Romanov, O. A. Smolyanskaya, Y. Grachyov
Read the full article

';
Abstract
The angular distribution of transmitted and reflected terahertz signal and the terahertz transmission and reflection spectra of human hard tissues (normal and with caries) were investigated. Characteristic terahertz absorption lines were found, which might allow diagnosing the disease oninitiatory stages. The carious spot increases the reflectivity of the terahertz signal, which provides a unique opportunity to diagnose caries quite accurate in vivo on initiatorystages.
Keywords:
terahertz spectroscopy, terahertz photometry, diagnosis, dental caries.
This work is licensed under a
Creative Commons Attribution-NonCommercial 4.0 International License