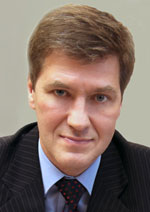 Nikiforov
Vladimir O.
D.Sc., Prof.
Ivanov Sergey V
Work place: ITMO University, Saint Petersburg, 197101, Russian Federation
Post: Associate professor
Degree: PhD
E-mail: Sergey.v.ivanov@rambler.ru

Boukhanovsky A. V., Ivanov S. V., Kovalchuk S. V., Zilberstein O., Popov S., Lopatoukhin L., Chumakov M.
HIGH-PERFORMANCE SOFTWARE FOR HYDROMETEOROLOGICAL EXTREME EVENTS SIMULATION. PART I: PROBLEM STATEMENT, MODELS, METHODS AND PARALLEL ALGORITHMS
The article was published in issue 9, volume 08, 2008
Sloot P. A., Holyst J., Kampis G., Lees M. H., Mityagin S. A., Ivanov S. V., Bochenina K. O., Guleva V. Y., Mukhina K. D., Nasonov D. A., Butakov N. A., Leonenko V. N., Lantseva A. A., Boukhanovsky A. V.
SUPERCOMPUTER SIMULATION OF CRITICAL PHENOMENA IN COMPLEX SOCIAL SYSTEMS
The article was published in issue 6, volume 16, 2016