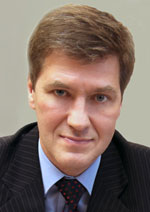 Nikiforov
Vladimir O.
D.Sc., Prof.
Chivilikhin S. A.
Work place: National Research University of Information Technologies, Mechanics and Optics, Saint Petersburg, Russia
Post: ст. научный сотрудник, доцент
Degree: кандидат физ.-мат. наук
E-mail: chivserg@mail.ru

, , , Andreeva O., Temnova D., Lesnichiy V., Almyashev V., Kirillova S., Chivilikhin S. A., Popov I. Y., Gusarov V.
LIGHT DIFFUSION IN A MEDIUM WITH NANOSCALE HETEROGENEITIES
The article was published in issue №2, volume 11, 2011